It's time for another free therapy session!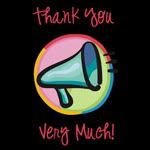 ♥♥♥♥♥♥♥♥♥♥♥♥♥♥♥♥♥♥♥♥♥♥♥♥♥♥♥♥♥♥♥♥♥♥♥♥♥♥♥♥♥♥
♥To whoever it was that put their dirty clothes on top of the pile of give away stuff I had in the hallway (after I had announced to the household for the umpteenth time that it was NOT a dirty clothes hamper!!)
i'm sure the nice people down at the hospice thrift store really want their stuff to smell like BO
♥To my husband's ex (again) for dropping off step son unannounced Sunday evening AFTER I had already bought groceries for the week.
♥To the same person as above for deciding to
NOT
bring step daughter last night with
NO INTENTION OF CALLING TO INFORM US
it's a good thing your daughter is (most of the time) much more thoughtful
♥To our former guitarist for deciding to up and move to STILLWELL OK without calling to inform us that the band is no longer together and we need to find another guitarist
♥And finally, to the internet company for showing up on my doorstep to fix my internet
WITHOUT CALLING TO INFORM US
i really love it when people get a view of my trashed-out bedroom
Hmm . . .
There appears to be a theme going on this week in my TYVM post.
So, if you know me and are reading this, here's a little advice for you -
That is all!
♥♥♥♥♥♥♥
Come join me tomorrow for my new meme